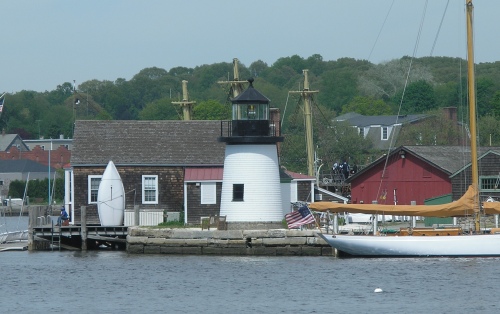 22nd Annual Wooden Boat Show June 28-30th 2013
June 25, 2013 – Mystic Seaport, founded in 1920, as a re-created 1870s maritime village, and home to the last wooden whale ship in the world the The Charles W. Morgan, will co-host, along with WoodenBoat Magazine, the 22nd annual WoodenBoat Show.
Over 100 traditional classics and contemporary wooden boats of every type, will be on display for three days beginning Friday the 28th of June. Including sail, power, oar, paddle, cruising yachts, launches, runabouts, performance powerboats, fishing boats, , daysailers, dinghies, rowboats, canoes, performance shells, multi-hulls and racing boats.
Special feature this year are six newly constructed whaleboats for the 1841 whaleship Charles W. Morgan.
This year WoodenBoat Magazine will honor Steve White of Brooklin Boat Yard and Taylor Allen of Rockport Marine at the 7th Annual WoodenBoat Show Tribute Dinner. The dinner will be held Saturday, June 29 at 6 pm in the Museum's Boat Shed. Tickets for the dinner may be purchased until the morning of June 24 by calling the WoodenBoat Store at 800.273.7447 or online at the WoodenBoat Store. Dinner tickets are $40 and seating is limited for this event.