Own and Restore a Piece of History
Artisan Boatworks is offering this once-in-a-lifetime opportunity to own and restore the 1903 Herreshoff Bar Harbor 31 JOKER. Once restored, she will debut as the only Bar Harbor 31 sailing with a gaff rig.
Distinguished for speed and responsiveness, a Bar Harbor 31 would make a fierce competitor in the burgeoning New England and Mediterranean classic yacht racing scene.
Between races, JOKER is the perfect family cruiser, with the entire length of her mahogany cabin offering full standing headroom, comfortably sleeping six, and easily piloted by two.
Don't miss this incredibly rare opportunity to own a piece of sailing history. For a detailed cost estimate and restoration timeline contact:
Artisan Boatworks – (207) 236-4231 or info@artisanboatworks.com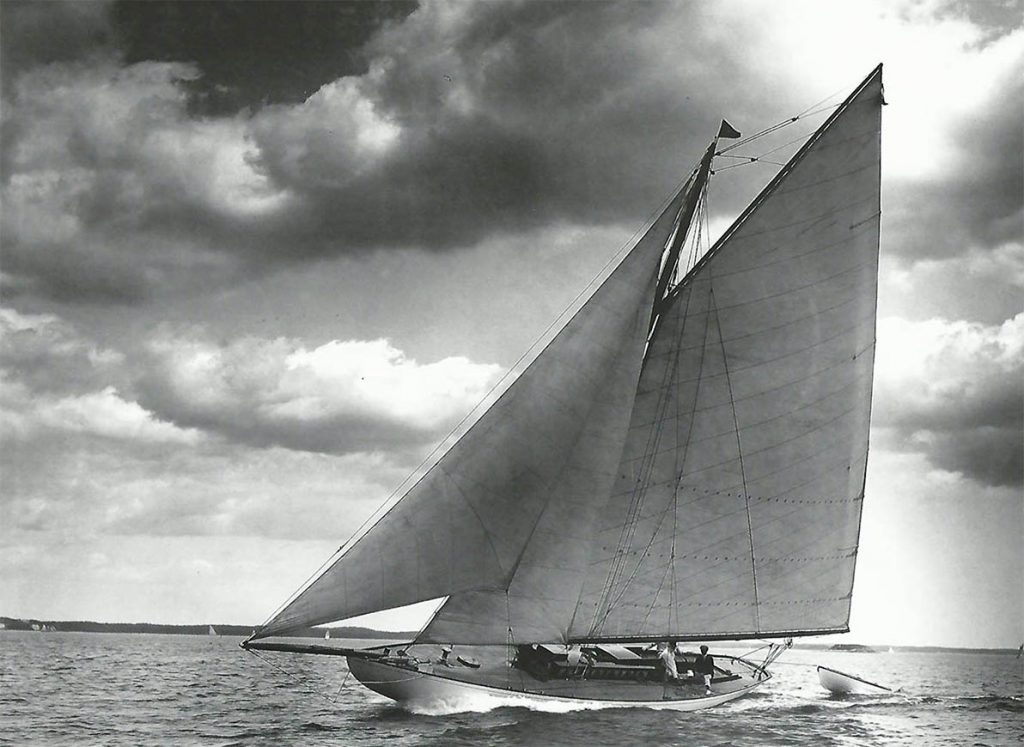 Artisan Boatworks
Artisan Boatworks, nestled along the rocky shore of Midcoast Maine, deeply appreciates Herreshoff boats, having built more licensed replicas than anyone else. When it comes to restoration, this perfection is realized by the most talented, painstakingly meticulous New England craftsmen working tirelessly toward one goal: to afford these iconic boats a future as bright as their illustrious past. This means zero compromises. Every component is sculpted and shaped to perfectly revitalize a treasure timeless in its aesthetic beauty and unparalleled in its performance.