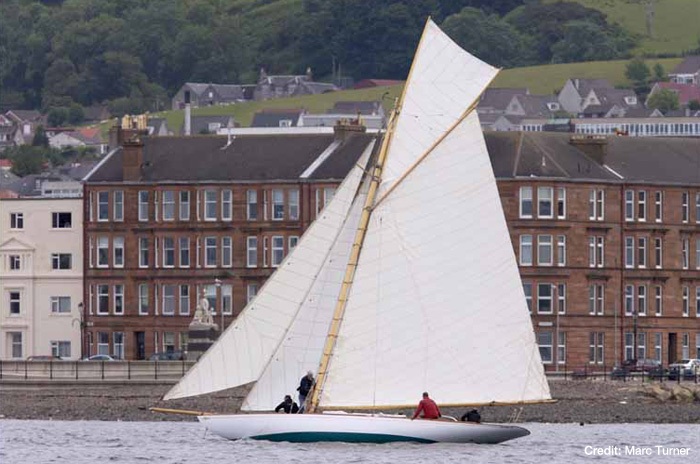 Specifications:
LOA: 41′ 7″ / 12.7m * Beam: 7′ 10″ / 2.4m * Draft: 5′ 1″ / 1.55m * Hull Number: 570 / Designer: William Fife III / Built by: Abo Båtvarf / Year Built: 1909
Construction
- Built in 1909 in Finland, at the Abo Batvarf , yard number 570, a semi-composite vessel, with alternating steel and elm frames with mahogany planking.
2011 Revised Specs - Fairlie Restorations
Frames: There are 20 pairs of steel angle frames - 45x45x4 mild steel.
Floors: There are three types of floors:
14x strap floors, 360mm long arms 35x16mm of parallel section
5x plate floors in 3mm MS
9x web floors in 3mm MS
The Raffle
- In 1909, William Fife designed a first rule 8mR racing yacht for Mr Soderman who later vanished in India. The yacht was eventually finished in Finland at the Abo Batvarf yard in 1910. Later that same year...
Read more