March 24-26 in Portland, Maine – The show brings together the best craftsmen, designers, manufactures, and classic boat aficionados. There are dozens of exhibits highlighting everything from classic wooden boats to cutting edge marine technology, as well as seminars and lectures throughout each of the three days.
Traveling to Portland with someone less enthusiastic about boats? Not a problem. Portland is a foodie mecca, brimming with amazing restaurants bars, and breweries. There are also plenty of interesting stores to explore featuring local artists and craftsmen.
Visit the Maine Boatbuilders Show site for show information
When at the boat show be sure to stop by Artisan Boatworks' exhibit to chat with Alec, the company's owner and wooden boat savant, and check out JEANNE, a day sailer they have for sale via brokerage.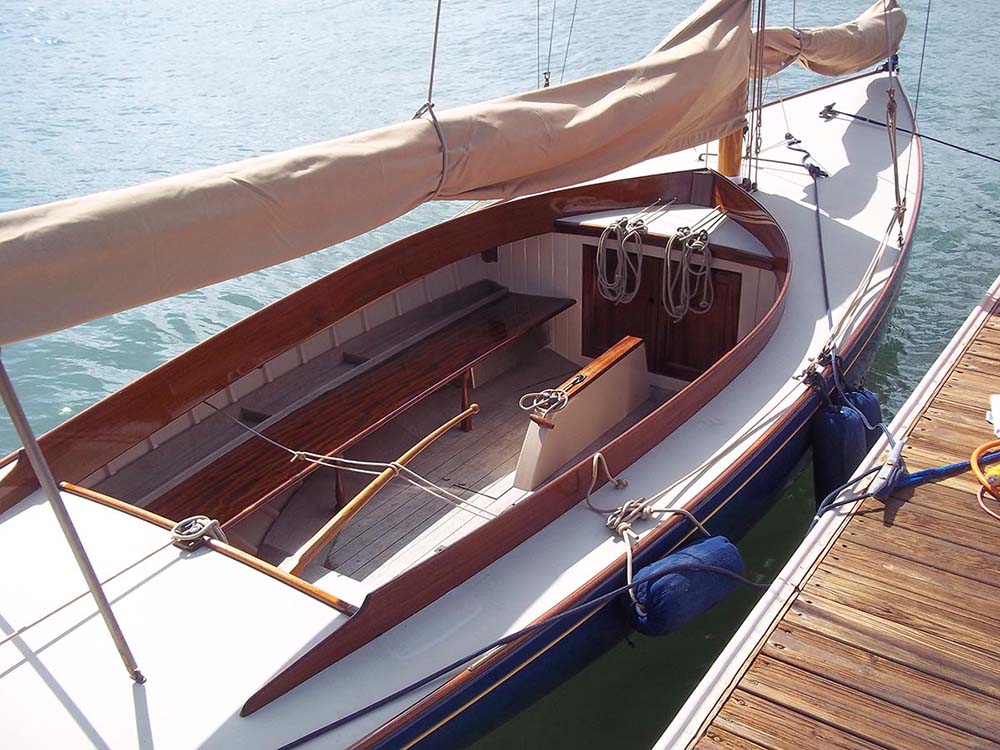 JEANNE
JEANNE is an exact recreation of a 1922 Herreshoff Watch Hill 15 built by Alec and his team of craftsmen in 2011. Distinguished for its speed and responsiveness, the macaroni rigged sloop's lissome hull and long overhangs offer the perfect blend of functionality and classic aesthetics. The brilliance of this iconic Herreshoff design is fully realized through Alec's unparalleled craftsmanship.
This is only the second time in fifteen years that an Artisan boat has come up for sale, so don't miss this opportunity to own an example of their finest work, still in perfect condition, without waiting.
If you would like to see more photos of this amazing boat along with brokerage information, visit Artisan's website