"1,100 CHRISTMAS TREES SHIPPED FROM NORTH"
"Los Angeles to Get Greenery From Oregon' Forests"
PORTLAND, Ore., Dec. 3, 1910 — One thousand Christmas trees from the forests of Oregon, shipped to Los Angeles, were lashed to the deckload of lumber on the steam schooner Yosemite, Captain Reiner, which sailed today. The trees represent one of the largest shipments of the sort sent south from the Columbia river for several years.
It Is said that the trees will be laid down at Los Angeles as a cost of 50 cents each.
The steam schooner Yellowstone, Captain Ludlow, is taking out a shipment of 100 firs, which will be delivered to a firm in Los Angeles.
Yosemite was built in 1906 at the Pope & Talbot Wharf on Mission Creek
The steam schooner Yellowstone was launched at Bendixsen's yard at Eureka, Cal, July 14, 1907, she was built for C. R. McCormick & C0.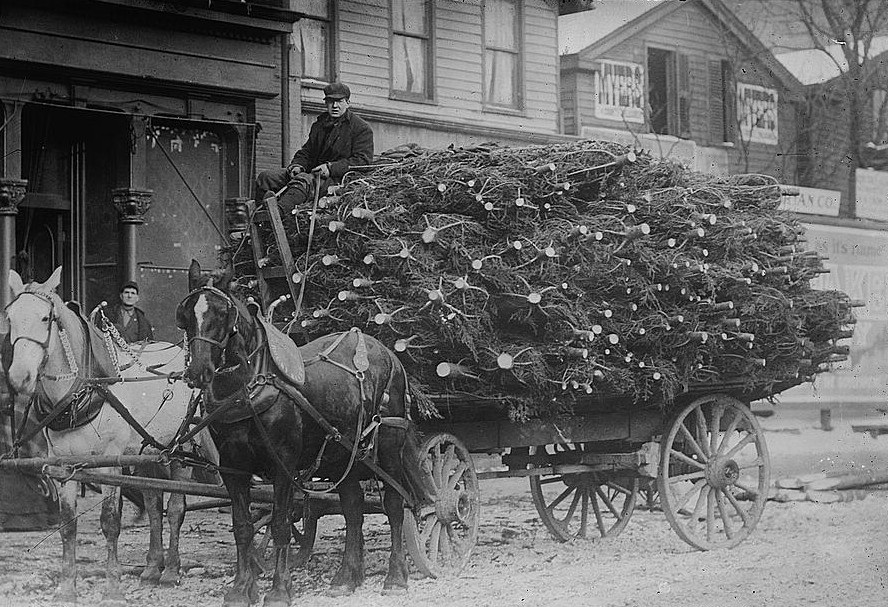 *Noteworthy
1619 – Thirty-eight colonists arrive at Berkeley Hundred, Virginia. The group's charter proclaims that the day "be yearly and perpetually kept holy as a day of thanksgiving to Almighty God."
1791 – The first edition of The Observer, the world's first Sunday newspaper, is published.
1918 – U.S. President Woodrow Wilson sails for the World War I peace talks in Versailles, becoming the first US president to travel to Europe while in office.