TALL SHIP DOCKS AT KING HARBOR
TALL SHIP – "LYNX" VISITS REDONDO BEACH
King Harbor (Redondo Beach), CA: On February 21, 2008 – All law-abiding and loyal citizens are urged to be vigilant and alert to the presence on your coast of the Weatherly, fast, and heavily arm'd Clipper Schooner Lynx. The King Harbor Association and the Redondo Beach Marina are proud to help sponsor the 122-foot square topsail schooner Lynx that will be sailing into King Harbor on Thursday, February 21, 2008 at 15:00 hrs. Join the flotilla as she fires from her main battery of 6-pounder carronades upon her grand entrance to King Harbor. Don't miss this photo opportunity as we relive history.
The 122-foot square topsail schooner Lynx is an interpretation of a privateer or naval schooner from the War of 1812. She is fitted with period ordnance and flies pennants and flags from the 1812 era making her one of the first ships to defend our freedom. The Lynx crew wear period uniforms and operate the ship in keeping with the maritime traditions of early 19th Century America. Students and adults will recognize the War of 1812 as a significant element of American heritage and as a turning point in the development of our national identity. The Lynx Science program is where students will individually investigate and examine useful information to utilize in hands-on experiments. They will learn how water quality, food chains and weather are related and affect our natural balance. Students will also become aware of the importance of maintaining our ecological systems now and for future generations. The Early American history and science programs that are taught aboard Lynx meet specific California State Standards.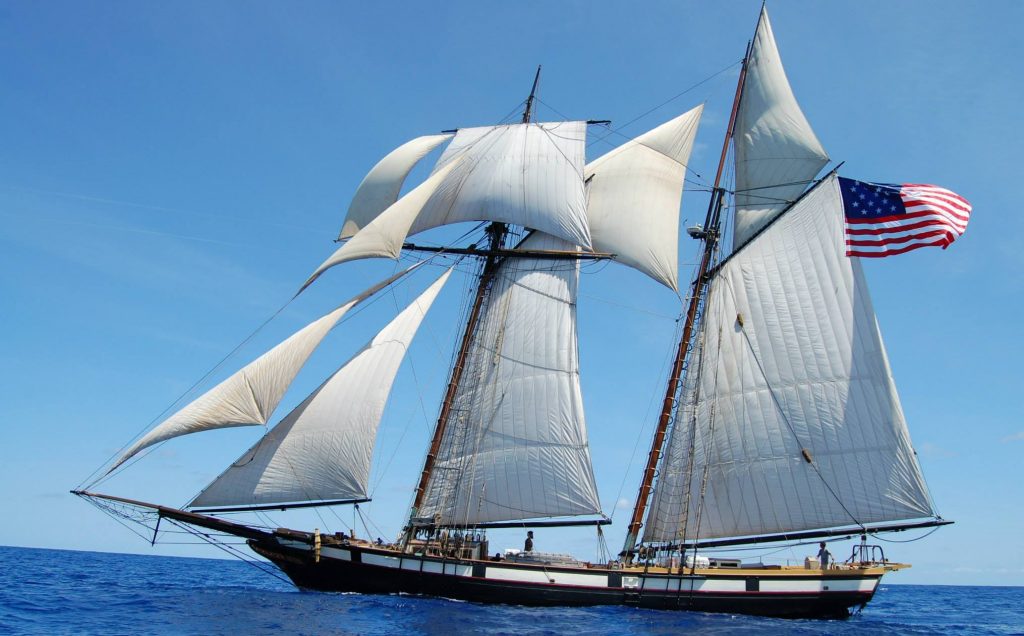 Vessel: LYNX
Vessel Type: Square Topsail Schooner
Flag: USA
Homeport: Portsmouth, NH
Sparred Length: 122'
Draft: 9'
Beam: 23'
Rig height: 94'
Freeboard: 5'
Sail Area: 4,669 square feet
Power: Cat 3306B – 290 HP
Hull: wood
Sources
Redondo Beach California – http://www.redondo.org
* Noteworthy
1613 – Mikhail I is unanimously elected Tsar by a national assembly, beginning the Romanov dynasty of Imperial Russia.
1804 – The first self-propelling steam locomotive makes its outing at the Pen-y-Darren Ironworks in Wales.
1808 – Without a previous declaration of war, Russian troops cross the border to Sweden at Abborfors in eastern Finland, thus beginning the Finnish War, in which Sweden will lose the eastern half of the country (i.e. Finland) to Russia.
1885 – The newly completed Washington Monument is dedicated.
1952 – The British government, under Winston Churchill, abolishes identity cards in the UK to "set the people free".
1995 – Steve Fossett lands in Leader, Saskatchewan, Canada becoming the first person to make a solo flight across the Pacific Ocean in a balloon.