March 2, 1846 – The Royal Victoria Yacht Club, and elegant mansion commanding a magnificent view of the English Channel from the Nab Light to Southhampton Water, foundations' stone was laid on this day, by Prince Albert.
The Yacht Club was finished in 1847, and commands a large fleet of handsome yachts and a long list of influential members, among whom are many of the principal nobility and gentry of the kingdom. The Queen is patroness, the Marquis of Exetor is the commodore, and Sir Richard Sutton, Bart; vice-commodore. A.D. McArthur, Esq; R.N; is the secretary.
Launched as it was under such brilliant and influential circumstances, it is not surprising that the club rapidly developed into a powerful association, and its ensign being a red one, it soon became known as the 'Red Squadron.' The red ensign was distinguished by a crown in the Union Jack as showing its royal title. From its earliest days to the present time it has always set itself particularly for the encouragement of yacht-racing on the largest and most liberal scale.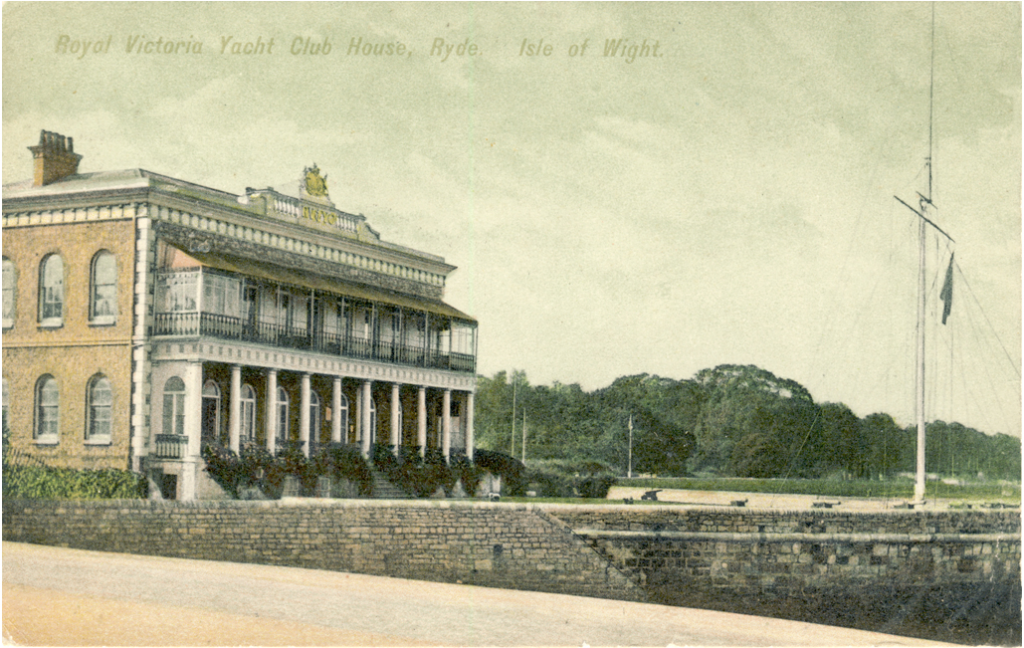 * Noteworthy
1791 – Long-distance communication speeds up with the unveiling of a semaphore machine in Paris.
1807 – The U.S. Congress passes the Act Prohibiting Importation of Slaves, disallowing the importation of new slaves into the country.
1825 – Roberto Cofresí, one of the last successful Caribbean pirates, is defeated in combat and captured by authorities.
1855 – Alexander II becomes Tsar of Russia.
1859 – The two-day Great Slave Auction, the largest such auction in United States history, begins.
1867 – The U.S. Congress passes the first Reconstruction Act.
1877 – U.S. presidential election, 1876: Just two days before inauguration, the U.S. Congress declares Rutherford B. Hayes the winner of the election even though Samuel J. Tilden had won the popular vote on November 7, 1876.
1901 – United States Steel Corporation is founded as a result of a merger between Carnegie Steel Company and Federal Steel Company which became the first corporation in the world with a market capital over $1 billion.
1917 – The enactment of the Jones–Shafroth Act grants Puerto Ricans United States citizenship.
1937 – The Steel Workers Organizing Committee signs a collective bargaining agreement with U.S. Steel, leading to unionization of the United States steel industry.
1961 – John F. Kennedy announces the creation of the Peace Corps in a nationally televised broadcast.
1962 – Wilt Chamberlain sets the single-game scoring record in the National Basketball Association by scoring 100 points.