SAILING INDUSTRY NEWS – 24th Annual Wooden Boat Show June 26-28 –
Described by Yankee Magazine's Travel Guide as "one of Connecticut's Top 20 Events for the Summer," the three-day WoodenBoat Show offers something for all wooden boat enthusiasts and marine history buffs. Wooden boats of every type — large and small, old and new, power, sail, oar and paddle — will be on display including cruising yachts, launches, runabouts, fishing boats, performance powerboats, daysailers, dinghies, rowboats, canoes, performance shells, multi-hulls and racing boats.
Learn new skills at demonstrations and workshops throughout the weekend. Shop exhibitors' booths and find everything you need to outfit your boat. More than 100 vendors will offer items for sale including maritime art, antiques, tools, books, nautical gear, and much more.
Those interested in the construction of smaller boats can stop by the Family Boat Building tent, where families and teams will work to build their own canoe or skiff during the weekend. Purchased kits are opened at 9 a.m. Friday morning and tools are put down around 3 p.m. Sunday, leaving, in most cases, a boat awaiting only final finish work. Some boats will be launched at the Show.
With a bit more than a week to go to the start of the show, Artisan Boatworks are putting the finishing touches on hull number one, W-Class Yacht Companies new W-22.
The W-22s are based on a Joel White design, with some upgrades by his son, Steve, and Bruce Johnson of Brooklin Boat Yard. The boats will measure 22′ 10″ on deck, displace 1,900 lbs., and draw only 22 inches of water with the ballasted centerboard raised. The familiar trio of Hall Spars, Harken Hardware, and North Sails will provide the power above deck.
Visit Artisan Boatworks at the WoodenBoat Show: Land A
Visit W-Class Yachts at the WoodenBoat Show: Land A in the Water Exhibit
WoodenBoat Show: Map
Gannon and Benjamin Marine Railway, in preparation for the Wooden Boat Show, re-launched, after a winter season of restoration and rebuild, the Herreshoff NY30 "Cara Mia." Both "Cara Mia" and G&Bs new 19-foot gaff sloop "Sheldrake" will be at the show.
Visit Gannon and Benjamin Marine Railway at the WoodenBoat Show: Land A
WoodenBoat Show: Map
Other WoodenBoat Show events include the return of "I Built it Myself," a display of home-built boats; a Concours d'Elegance, including Judges' Choice, Innovation, and People's Choice awards; and skua races.
Additionally, the Fellows of the G.W. Blunt White Library will host their annual book sale during the WoodenBoat Show on Saturday, June 27 from 10 a.m. to 4 p.m.
Small Craft Workshop
The John Gardner Small Craft Workshop will once again be hosted during the WoodenBoat Show. All Traditional Small Craft Association members are invited to attend with or without their boats. Those participants who do bring their vessels are encouraged to share their boats – including peapods, whitehalls, sharpie skiffs, wood and canvas canoes, kayaks, performance rowing craft, dories, dinghies and tenders — with other registered boaters during this three-day celebration.
WoodenBoat Publications
The WoodenBoat Show is produced by WoodenBoat Publications, Inc., which includes WoodenBoat magazine, Professional BoatBuilder magazine, the WoodenBoat Store, the WoodenBoat School, and the WoodenBoat Show.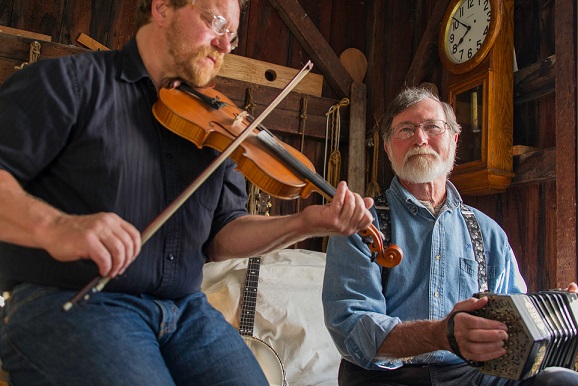 SAILING INDUSTRY NEWS – Mystic Seaport to Host 36th Sea Music Festival June 11-14 –
Performers from Around the World Gather to Celebrate Music of the Sea
Mystic, Conn. (May 27, 2015)— Musicians from around the world will come to Mystic Seaport to celebrate the musical traditions of the Golden Age of Sail at the 36th annual Sea Music Festival, Thursday through Sunday, June 11-14. The Festival is the premier sea music event in North America.
This year's roster includes music from Great Britain, France, and Canada, along with singers from across the United States. The weekend's festivities include daytime and evening concerts, special performances for children, instructional workshops, a scholars' symposium, and a unique opportunity to witness sea music at work aboard the Museum's historic vessels.
More than 15 individuals and groups will perform at the Festival. A highlight will be Alan Reid and Rob van Sante, who will present a lively show featuring Reid's compositions and traditional material, rooted largely in the music of the Scottish landscape, its cities, countryside, and coastline. Their musical cycle "The Adventures of John Paul Jones" is centered on the life and times of the Scottish native and American naval hero. The music, all composed by Reid, reflects folk music styles of the various countries associated with Jones–Scotland, the United States, Russia, and France–while exploring the highs and lows in the extraordinary life of the famous mariner.
In addition, the group MARA will bring their large repertoire of Breton, French, English, Welsh, and Irish music to the Festival and visitors can take in performances from Sara Grey and Kieron Means, Judy Cook, the Northern Neck Chantey Singers, the S.S. Chanteens, Ian Bell, Charlie Zahm, Pressgang Mutiny, and the Mystic Seaport Chantey Staff, including Geoff Kaufman, Craig Edwards, and Don Sineti.
All workshops and daytime concerts in the Festival are included in regular Mystic Seaport admission. Special tickets are required for evening concerts and can be purchased by calling 860.572.0711, or at the Museum's main entrance. Weekend passes are also available. College students will be admitted into the Festival for the youth rate upon presentation of a current student ID.
For more information, including ticket packages, musicians' bios, and a schedule of performances, visit www.mysticseaport.org/seamusicfestival.
Returning this year is an evening sea music "contra dance," a style of partnered folk dancing traditional to New England. The dance will be held Saturday evening from 3 to 6 p.m. at the Mystic German Club's Frohsinn Hall, located directly across the street from the Museum's main entrance on Route 27. There is an $8 admission fee for the dance.
The annual Music of the Sea Symposium, hosted in partnership with Connecticut College and the University of Connecticut at Avery Point, will be held on Friday and Saturday, June 12-13. The Symposium, which features presentations of themed papers by some of the country's leading maritime music scholars, explores the interaction between sea, music, and song. The first day of the Symposium will be held at the Olin Science Center on the Connecticut College campus in New London, CT. Admission is free. The Symposium continues Saturday, June 13, at Mystic Seaport in the Greenmanville Church. Museum admission is required. For further details and a list of Symposium presenters and topics, visit www.mysticseaport.org/smfsymposium
This event is made possible by the Friends of the Sea Music Festival, who raise funds each year to generously support sea music at Mystic Seaport.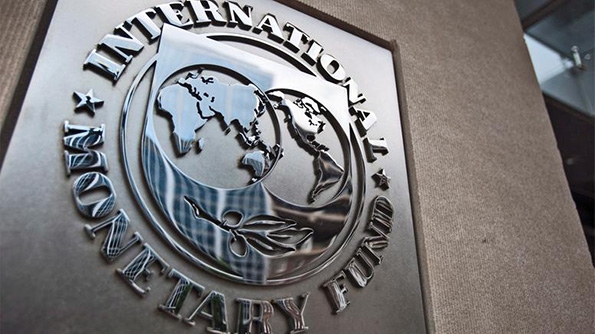 SAILING INDUSTRY NEWS – Strong US Dollar
Trade only Today by Reagan Haynes – European boatbuilders have been focusing more and more on the U.S. market as their own economies remain challenged and the strong dollar creates a pricing advantage against their American counterparts.
Builders from abroad began focusing on the North American market just after the Great Recession, when many U.S. builders scaled back on product development — many out of necessity to survive. That lack of new product created a perfect opportunity for builders from Europe to market something new and different and take share away from domestic builders.
Then, however, Europe faced an economic crisis of its own — one that would linger years beyond the downturn in the United States. As challenged as the domestic boat market felt to dealers and manufacturers here, it looked attractive as the strongest in the world for several years running. And now the strong dollar, relative to the euro, gives even more incentive to builders looking to take advantage of a pricing edge. The new dynamic has created even more pressure for some of the smaller U.S. builders, who are still trying to figure out the new normal.
"Product from Europe is more inexpensive now because of the strong dollar," says National Marine Manufacturers Association president Thom Dammrich. "The main reason they're coming in droves today is because they have a competitive advantage on pricing, because of the strong dollar. The same thing happened five years ago when the dollar was really weak — U.S. manufacturers had the advantage and were flooding Europe with product. This is all part of international trade."
For complete story click here
SAILING INDUSTRY NEWS – Cape Cod Shipbuilding Co. "Timeless Classics."
According to market research firm Lucintel, the global boat industry is expected to grow to $25.3 billion by 2020, with changes in technologies, increased boat size, and the high net-worth population increase are seen as some of the forces behind the numbers.
As we continue to see larger and more extreme yachts being built, we have to applaud the core values that have built the Cape Cod Shipbuilding Company of Wareham, Massachusetts. This innovative company, founded in 1899, has been in continuous operation by three generations of family ownership, bringing forward the unwavering quality of workmanship and commitment of the companies forefathers. The company currently produces 10 unique small classic sailboats through unparalleled precision, quality, and modernization. In all ensuring future generations a timeless classic that should last many generations to come.
The H-12½, one of the finest small boats of all time, was designed by the 66 years old Nat Herreshoff. In the fall of 1914, the Herreshoff Manufacturing Company constructed the first editions of the H-12½ and made the first deliveries in 1915. By the end of World War II, fiberglass resins were developed and shipbuilding changed forever. At this time in 1947 the Cape Cod Shipbuilding secured the rights to purchase all boats 30' and under designed by N.G. Herreshoff. An astute move that proved very successful for the company. Thirty five wooden hulls were built between 1948 and 1950 as replacements for existing fleets, then switching over to the companies core business fiberglass construction.
Although this design has been in continuous production, to celebrate the Centennial of the H-12½, the Cape Cod Shipbuilding Company has offered a special limited edition of the Herreshoff classic H-12½. The boats have bronze blocks, ivory-colored Dacron sails, a bronze commemorative plaque with a mahogany interior transom.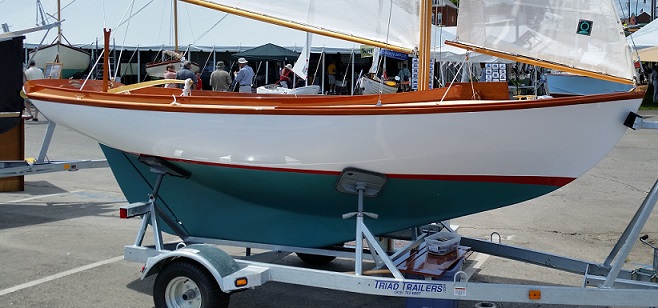 N.G. Herreshoff – H-12½ (Limited Edition) Specifications:
LOA: 15' 8 1/2" – LWL: 12' 6 3/4" – Beam: 5' 10" – Draft: 2' 5" – Mainsail Jib: 140 sq ft – Price: $44,200
Testament to the business acumen of the Cape Cod Shipbuilding Company, building classic timeless yachts not only for the seasoned sailor, but for the future youth of the industry, just wrings the withers in contrast to what others have focused their efforts on.
Cape Cod Shipbuilding Company: Website
H-12½ (Non Centennial version) – Video
H-Class Association: Website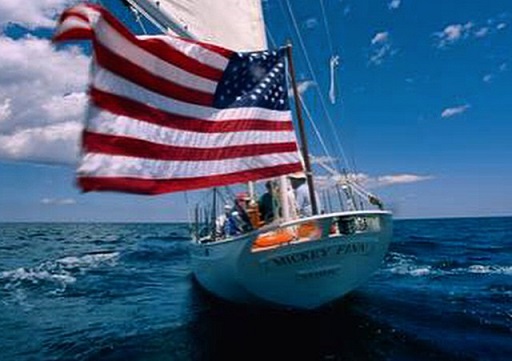 SAILING INDUSTRY NEWS – Sandboxx & Boatbound Partner to Give Veterans a Complimentary Day of Boating for Memorial Day –
Team Sandboxx are partnering with Boatbound in order to provide Veterans with some time on the water in California & Florida on Memorial Day. All you have to do is download the Sandboxx app and let them know what location you would like to go boating in. Happy Sailing!
Sandboxx, a first of its kind comprehensive communications and lifestyle platform for our active military, veterans and their friends and families today launched an exclusive partnership with Boatbound, the nation's fastest growing peer-to-peer boat rental marketplace in the United States, to celebrate our Veterans this Memorial Day, with a complimentary day of boating.
With Memorial Day on the horizon, it is a great opportunity to thank the men and women who have served our country. There are currently 23 million living veterans. And for the first time, through Sandboxx, these vets, are able to reconnect with their peers. Sandboxx's partnership with Boatbound will enable Veterans to not only reconnect after decades, but will also provide them the opportunity to do so aboard a beautiful boat.
Sandbox had the following to say – "We at Sandboxx are excited to partner with the folks at Boatbound in what we hope will be the first of many future Memorial Day events to get our service members and their families out on the water. Boatbound offers a fantastic platform for boat owners around the country to participate in giving back to our service members." said Sam Meek, Marine Corps Veteran and Founder of Sandboxx.
"Memorial Day weekend kicks off the busy summer boating season, and we wanted to start off by honoring our military men and women." Boatbound's community of owners are donating their time and vessels to join us in paying tribute to our Veterans.
"Through our Memorial Day promotion, Sandboxx members will receive access to a complimentary day on the water aboard participating boats in San Francisco and Miami."
"We are passionate about growing the boating community and supporting our Veterans through Boatbound and could not think of a better partner than Sandboxx to make it happen. As we continue to expand the Boatbound brand, we believe in honoring and celebrating those who made our seas safe to enjoy." said Aaron Hall, Founder of Boatbound.
Registering on Boatbound is free for both boat owners and renters. Boatbound allows boat owners to rent their boat to pre-screen, qualified renters, helping offset the cost of boat ownership. Boat owners decide who can rent their boat and they also set the price and availability of the rental. Renters can find any type of boat, rigged the way they want it, at any price, anywhere in the United States.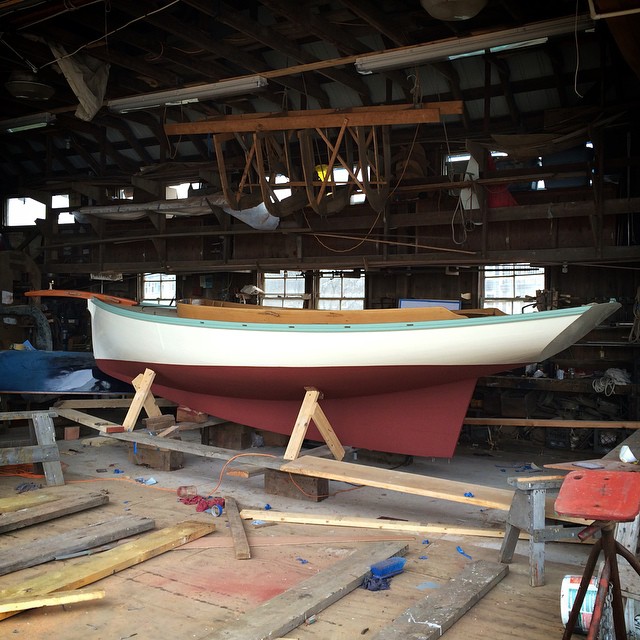 SAILING INDUSTRY NEWS – Gannon and Benjamin Marine Railway Launches Sheldrake –
G&B, builder of some of the finest wooden yachts, have just launched from their iconic boatyard in Marthas Vineyard, Massachusetts the 85th design of Nat Benjamin's. SHELDRAKE, the 19-foot fixed keel gaff-rigged sloop, was sent off the ways with "May she have fair winds and following seas and may she bring good luck to all who sail on her,"
This past Winter the team at G&B have been quite busy with numerous simultaneous projects. Over at their schooner shed Mugwump, Ross has been steadily working along on both the Herreshoff NY30 rebuild of 'Cara Mia' and the rebuilding of the Sparkman and Stephens yawl, 'Mah Jong'.
Nat and Ross's philosophy and mission when founding Gannon and Benjamin Marine Railway in 1980: To create and nurture a business where the craft and industry of wooden boat building continues on, and to provide a place where owners of wooden boats can come and work on their own beloved vessels themselves. Community involvement, is what makes this yard and Vineyard Haven so treasured and revered throughout New England and beyond. Building a yacht here, would rank high on anyone's list, ensuring indelible memories for a life time.
True to G&B's mission statement, owner Pat Ilderton's daughter, Sarah has come aboard as a part of G&B's crew to work on the 1957 52′ Sparkman & Stephens yawl "Mah Jong"
Restoration update on NY30 "Cara Mia"… Ross and crew have rebuilt the deck, refit her restored cabin top, re-canvassed, and are continuing with work on her exterior and interior.
Gannon and Benjamin Marine Railway – Website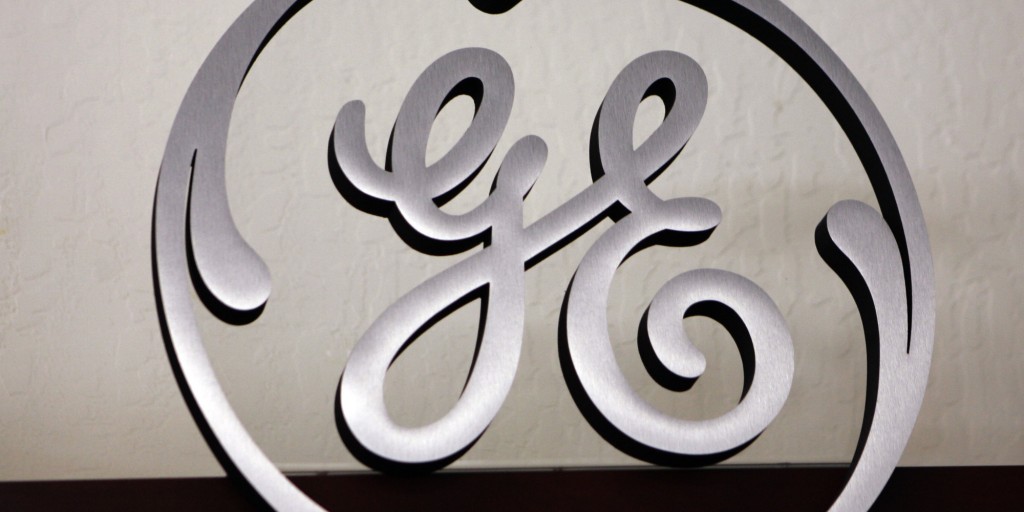 SAILING INDUSTRY NEWS – GE to Sell Most of GE Capital Business –
GE, in a move to become a pure play industrial company, is exiting the financial services business by selling the bulk of the assets contained in its GE Capital unit and returning most of the proceeds from that disposition to shareholders in the form of a $50 billion share buyback.
Boating Industry – Jonathan Sweet – April 10, 2015 –
In what the company says is a move to simplify its operations, GE announced Friday that it would be selling the bulk of its GE Capital business.
"This is a major step in our strategy to focus GE around its competitive advantages," GE Chairman and CEO Jeff Immelt said in announcing the sale. "GE today is a premier industrial and technology company with businesses in essential infrastructure industries. These businesses are leaders in technology, the Industrial Internet and advanced manufacturing. They are well-positioned in growth markets and are delivering superior customer outcomes, while achieving higher margins. They will be paired with a smaller GE Capital, whose businesses are aligned with GE's industrial growth."
The company said in a statement that would include its commercial lending operations, which is the largest provider of floorplan financing in the marine industry.
For further information refer to: Boating Industry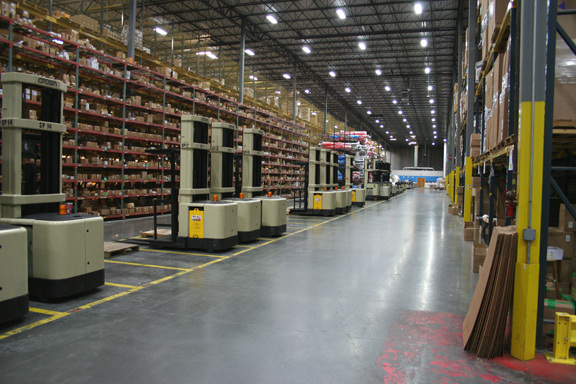 SAILING INDUSTRY NEWS – West Marine Reports Increased Revenues, Lower Losses for Quarter –
Boating Industry – April 30, 2015 –
West Marine reported improved results for the first quarter of 2015, but is still posting losses.
The company reported its financial results for the first quarter ended April 4, 2015, on Thursday.
Overall net revenues increased by 12.1 percent over 2014 to $127.1 million and comparable-store sales increased by 13.3 percent, although some that increase was due to a 53-week fiscal year in 2014 affecting season business, the company said.
Despite those gains, the company's pre-tax loss was $18.1 million for the quarter (compared to $19.2 million in 2014) and earnings before interest, taxes, depreciation and amortization ("EBITDA") was a loss of $13.0 million ($15.0 million in 2014).
"The 2015 boating season is off to a strong start and we are very pleased with our comparable store sales results in the first quarter," West Marine CEO Matt Hyde said in a statement. "Our three key strategies performed well as a result of excellent execution by the entire West Marine team. Also, we introduced our first Super Sale in March, which drove top line sales and brought new customers into our stores. We believe we are well positioned for the peak boating in the months ahead."
For further information refer to: Boating Industry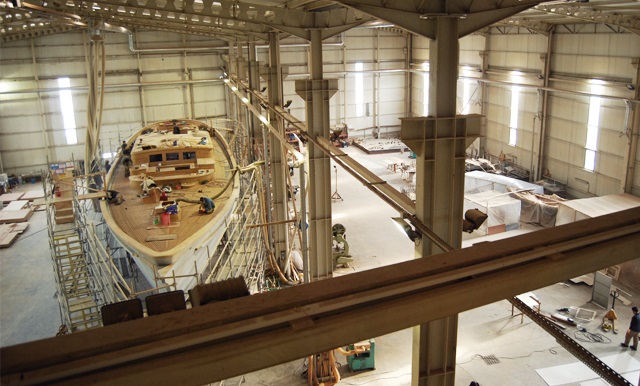 SAILING INDUSTRY NEWS – Reliant Yachts – David MacFarlane and Jim Ewing are partnering to form Reliant Yachts, a new boatbuilding venture of power- and sailing yachts in Newport, R.I.
David MacFarlane has spent a lifetime in yachting. Exposed to classic yachts at an early age by his father, who was captain of George Roosevelt's Sherman Hoyt-designed 61′ schooner Mistress, MacFarlane went on to a successful ocean racing career highlighted by transatlantic races to Denmark and England, the Admiral Cup Series, Fastnet Race, the America's Cup campaign with the Constellation syndicate, and over a dozen Newport to Bermuda races.
After serving as an officer in the Navy, MacFarlane went on to hold prominent management roles at Bangor Punta (Cal, Ranger) followed by Tillotson Pearson (Freedom, Alden, and founded Rampage Yachts). When Alden went into production at TP, MacFarlane first managed production and later became president of the Alden Division. In the early 1990s David, along with a group of investors, purchased Alden Yachts from Tillotson where MacFarlane became CEO and managing partner. In his years with Alden, he oversaw the production of sailing yachts from the classic Alden 44 to the epoxy built 54s and 72. He also introduced the successful power boat line to Alden, which ranged from 40 to 60 feet.
Jim Ewing has been involved in many aspects of the yachting industry over the past two decades. He has owned and operated a successful advertising and marketing firm, served as president and general manager of Trumpy Yachts, is a successful yacht illustrator (his classic yacht illustrations have appeared on a regular monthly basis in Soundings magazine for three years and counting) and served as executive vice president at Alden Yachts, where he first worked with David MacFarlane.
It was at Alden Yachts where MacFarlane and Ewing began their boat building collaboration and honed not only their design sensibilities, but their working relationship. Ewing states, "David was absolutely a mentor to me, and from the beginning we shared a sensibility for design based on scale, proportion, and the 'fineness' of execution. I also learned how hard you must work to perfect your craft. For all that David demanded from those around him, no one worked harder than he did, and that commitment pushed everyone else, including myself."
Reliant Yachts: Company Website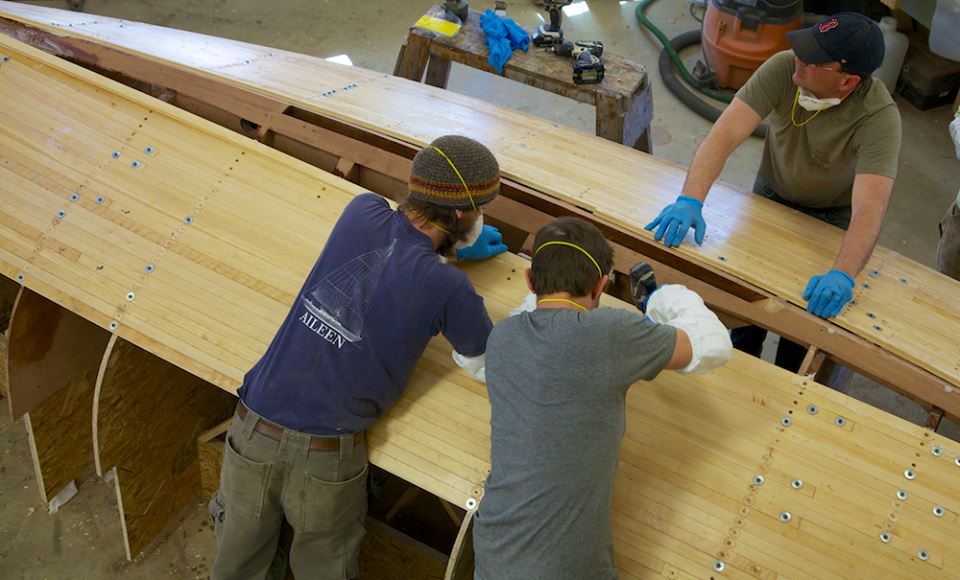 SAILING INDUSTRY NEWS – W-Class Yachts – W-22 – The Right Stuff –
Artisan Boatworks of Rockport Maine, master builder of some of the most famous iconic classic wooden boats, has set a launch goal for the new W-22… the Wooden Boat Show in Mystic, Connecticut.
W-22 – The little yacht, is latest brainchild of Donald Tofias, owner of W-Class Yachts. The high cost associated with owning, maintaining and managing a water-born classic has limited the growth of the sailing industry to the the extent of flat growth for the past ten-years. But all of that has now changed with W-Class Yacht's new venture the W-22.
There is no need to keep this vessel on the ways, on a mooring, or at the yacht club. Keep it on the trailer at your house. When you are ready to sail, you can bring along up to six friends, or with the hinged mast, you can probably just drive it down to your nearest ramp, by yourself, and in less than an hour be off and sailing just about anywhere where there is at least a couple of feet of water!
Family sailing at its best, a stout little yacht, with generous beam and sail plan. A great one-design club racer, where the sailing abilities of the crew are all that is necessary to win races.
Designed to be sailed in the shallow waters of inlets, waterways, and lakes. We all look forward to seeing this able centerboard sloop grace the many picturesque harbors that will be the playgrounds for future generations to come.
LOA: 22'10″ / 6.76m – LWL: 18'4″ / 5.60m – Beam: 6'1″ / 1.85m – Sail Area: 204.6 sq ft (Main-131.1 – Jib-74.1)
For further information regarding the fine craftsmanship of Artisan Boatworks, the collection of W-Class Yachts, the WoodenBoat show, or further specifications of the W-22, use the following links:
Artisan Boatworks:
Website
Facebook
W-Class Yachts:
Website
The Wooden Boat Show:
Website
The Classic Yacht Registry:
W-22

SAILING INDUSTRY NEWS – MarsKeel Technology – Lead Keel Recycle Program –
Burlington, Canada – Over the last 35 years MarsKeel Technology has been supplying production keels to just about every known builder in North America. Low-cost MarsKeel Lifetime Tooling System™ has made Mars the most economical and efficient production keel tooling supplier available to get you started-up and producing faster, for less money than their competitors.
Lead Keel Recycle Program – MarsKeel Technology is a buyer of secondary lead keels.
"We will arrange and pick up free of charge any recyclable secondary lead keels that are trade-ins or salvaged from damaged boats"
MarsKeel Technology is a strong believer in recycling and was instrumental in partnering up with boat recyclers throughout the eastern seaboard assisting with the Hurricane Sandy clean up.
"Not only will you be helping the environment by recycling the unwanted lead keels but we will PAY you for them also!
Call Toll free 1-800-381-5335 to arrange pick up anywhere in North America.
Email: kmilne@marsmetal.com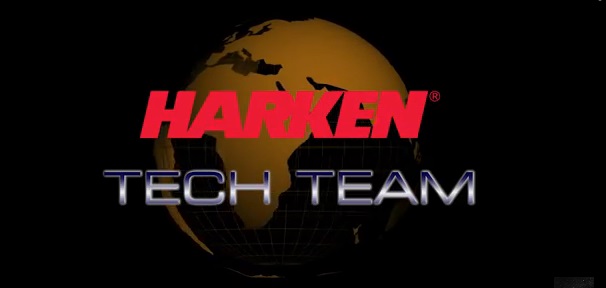 SAILING INDUSTRY NEWS – A Look Back at Harken in NZ –
2015 – Volvo Ocean Race – Around-The-World With Harken's Tech Team – Part 4
Mark Gardner, Max Ronchetti, Simon Botes, Craig Blazer, Callum Cecil, Antonio Conscu
Harken Tech Team – Auckland was set to be the biggest challenge yet for our service team. We were scheduled for a full service including all winches, gearboxes, and pedestals. The last time a service of this level was completed was in Alicante before the race started. This was designed to equal all the boats out before the start of the race as they all had varying amounts of wear and use due to the deferent miles covered in training.
Luckily, as mentioned previously, we managed to service the pedestals in Sanya to try and reduce the work load in Auckland. This move really paid off! We had six days to service all six boats with the boats being lifted back in on the 8th.
The service team was split into three work groups and allocated their boats. This is decided in both the order of finishing as well as what other work is being undertaken by the team during the stopover. For example a number of the teams decided to paint decks during this stop which makes it very difficult to get onboard! Because of this, we had to remove winches from four of the six boats in the first day so we would not be held up during the week. Each boat took around three days to complete the full service with all six boats being signed off the morning of the 8th.
Considering the conditions seen during leg four, there was very little damage to report and all teams were very happy with how the equipment had performed!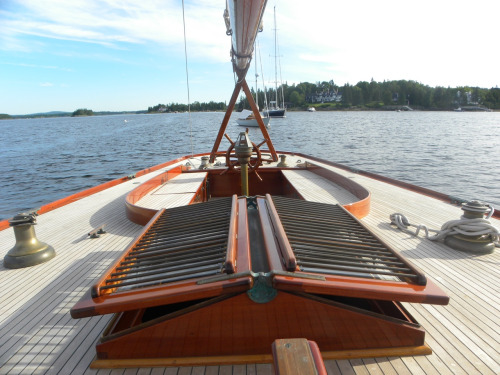 SAILING INDUSTRY NEWS – Herreshoff NY 40 MARILEE
"Passing Unperturbed Through Agitated Waters" – Casper Whitney's 1901 description of the famous Herreshoff New York Yacht Club's "Fighting Forties," sums up the sentiment of most who have either seen or sailed these aristocratic thoroughbreds.
It has now been nearly 20-years since Todd French and Peter Webb collectively pooled their resources through the formation of French and Webb in the historic town of Belfast, Maine. Over the years, the company has earned a distinct reputation for high standards and precision joinery as well as exceptional aesthetics, and superb personal customer service. The owners of MARILEE decided in September of 2014 to commission the yard for a two year- two part refit which will allow MARILEE to compete in this Summers Classic Yacht Regatta Series. And by the time the restoration is completed, a platinum anniversary will have been celebrated and for the world a fully restored blue water greyhound will be on the prowl for more silver.
As of the second of April a new bronze reinforced mast step is nearing completion. The final single planks are being shaped to fit. The areas where hardware was removed from the deck are being cleaned up. And new decking is being installed.
To follow the historic restoration progress, the owners have created a blog. This journal provides written details of the restoration, along with numerous pictures. All providing an insightful glimpse into the daily efforts of MARILEE's museum quality restoration.
MARILEE's Restoration Blog – please use the following link.