We have now completed two of the three Regattas of the North American Panerai Classic Yacht Challenge, and are now awaiting the grand finale event that will crown the overall winner, in Newport Rhode Island on September 6th, 2015
Venue 1 – The Corinthian Classic Yacht Regatta (August 8-9)
The first regatta of the series was held at the Corinthian Yacht Club in Marblehead, Massachusetts and participants saw a mixture of weather conditions, ranging from light on Saturday to brisk conditions on Sunday that left half of the fleet DNF for race 2.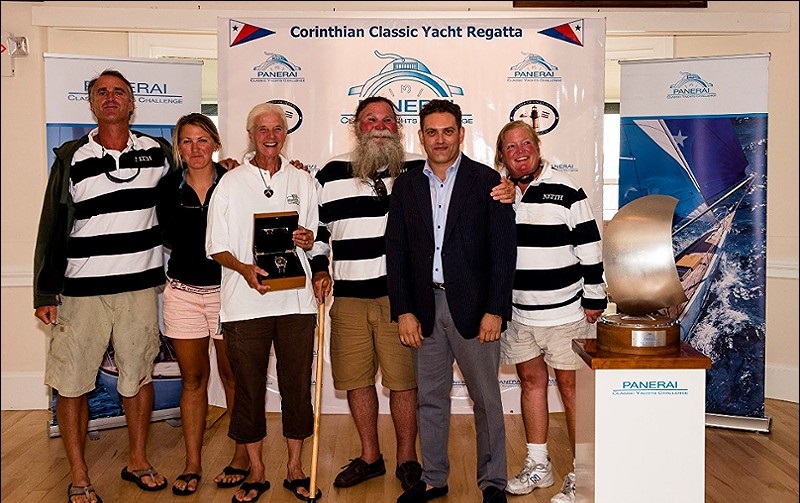 The 1907 N.G. Herreshoff (NEITH) was the overall winner of the W. Starling Burgess Trophy, and was presented with the coveted PCYC prize – the Panerai Radiomir 1940 3 Days Acciaio – 47mm (PAM00514).
Grand Classic Winner: 1907 N.G. Herreshoff  – NEITH
Vintage Division Winner: The 1938 Sparkman & Stephens – BLACK WATCH
Corinthian Yacht Winner: 1937 Fred Goeller Designed – ADAMANT
Grand Prix Yacht Division:  – Taylor 54 – GLORY
Grand Prix Day Racer – 1936 C. Raymond Hunt – DAGGER
Venue 2 – The Opera House Cup Regatta (August 16)
The second regatta was held under joint effort between the Nantucket and Great Harbor Yacht Clubs, Nantucket, Massachusetts. Weather conditions were light with 10-12 knt southwesterlies.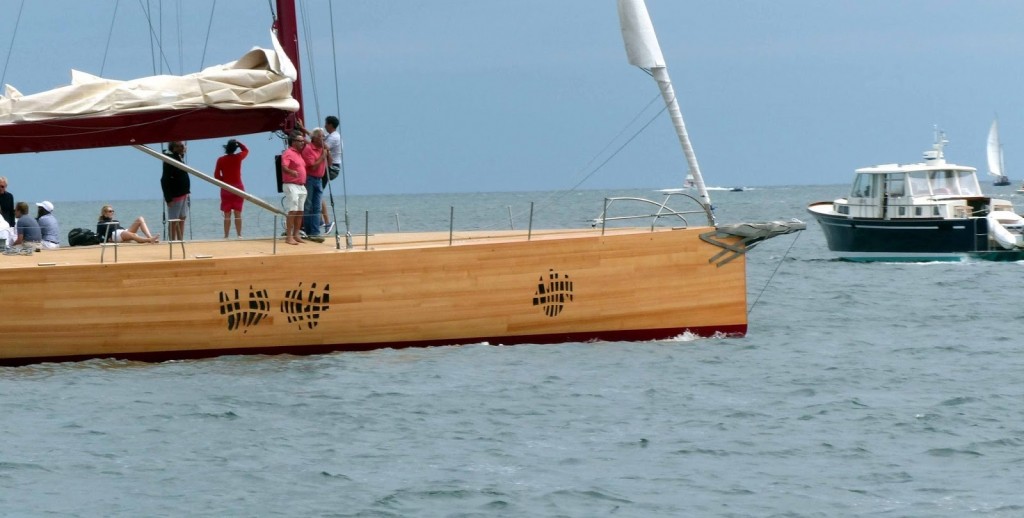 The recently launched (June 15, 2015) German Frers designed (FOGGY) wins the overall trophy as the 43rd Opera House Cup Regatta winner.
The magnificent, last remaining Herreshoff New York 50, SPARTAN took second place overall honors, with the A. Sidney D. Herreshoff 2002 recreation GALAVANT taking third place overall honors.
Grand Classic Winner: 1912 N.G. Herreshoff  – SPARTAN
Vintage Division Winner: The 1926  B.B. Crowninshield FORTUNE
Corinthian Yacht Winner: DOLPHIN
Grand Prix Yacht Division:  – 2015 German Frers – FOGGY
Grand Prix Day Racer – N.G. Herreshoff (recreation) – BAPPLE