June 30, 1900 Eastern Yacht Club's Puritan Cup Race (off Marblehead): in 'hurricane-like' conditions….. All boats dropped out but two…. 'Athene' (106′) and schooner, 'Constellation' at 136 feet……. In Herreshoff's words ….
"Twice around the course they went, thirty miles in a howling northwest gale. 'Constellation' parted a halyard and 'Athene' broke her gaff jaw but they carried on and finished with 'Athene' winning seven minutes boat for boat and twenty-four minutes corrected time.
As 'Athene' (CYRH) approached the finish line she got a heavy knockdown and became partly unmanageable. Although her topmast was housed and she was under jib and mainsail, the water came way up to her hatches; they could not get at the jib sheets to let her up in the wind and had to chop them with an ax. There was a remarkable photograph taken of 'Athene' in this race, and no doubt some of the readers have seen it at the Eastern Yacht Club…………..
The Constellation
A centerboard schooner, had a rather revolutionary feature. She was designed so that the centerboard did not rise above the cabin floor. Reported measurements for the schooner differed slightly in various reports, but the vessel was about 136 feet long overall, 107 feet long on the water line, 24 feet 9 inch beam, and a draft of about 12 feet. The ballast of the vessel was lead, "most of it being poured in hot." The vessel also had a "pole bowsprit and set[] her jib flying cutter style" with a very large set of sails.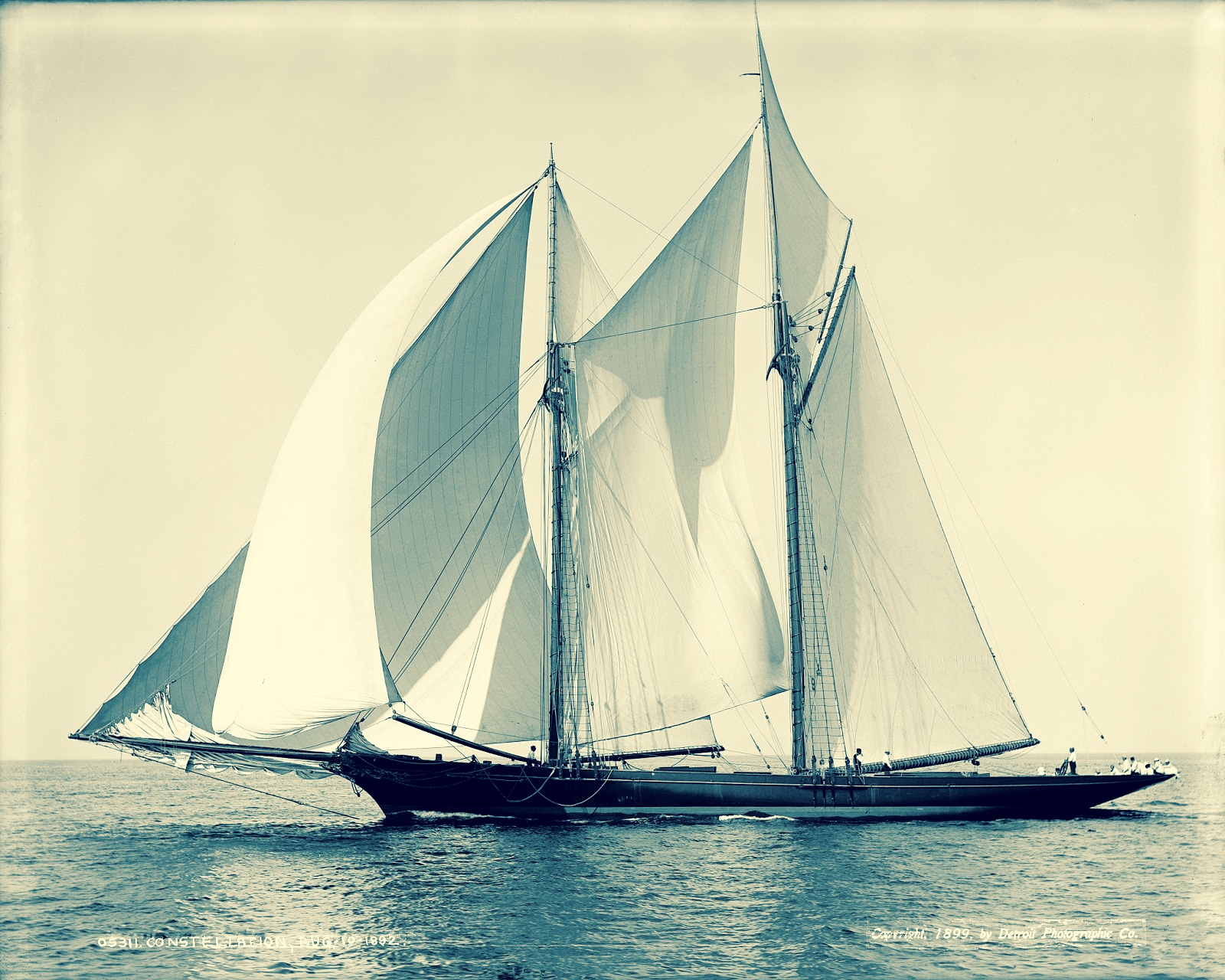 Source:
Photo and text courtesy of Androck Washburn, Great Grandson of Theodore P. Burgess
Herreshoff, L. Francis. The Wizard of Bristol. The Life and Achievements of Nathanael Greene Herreshoff)