Someday takes 1st place in the Cruising Class. Exotic Material takes 1st place in the Day Boat class.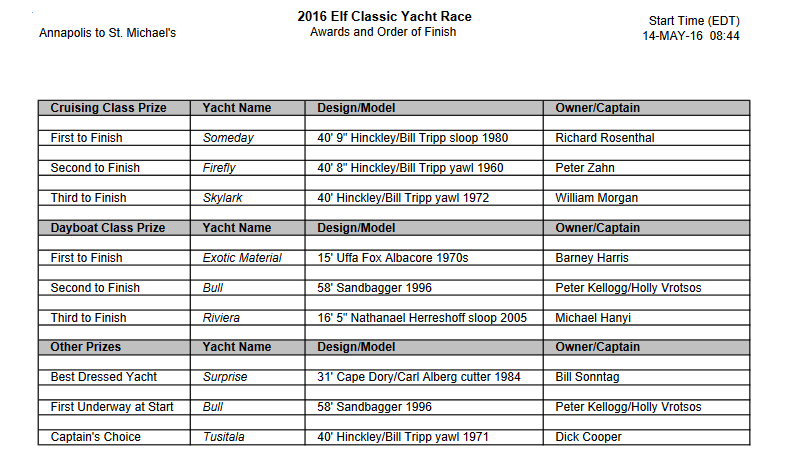 The Elf Classic Yacht Regatta – Launching early from Annapolis' Eastport Yacht Club and ending at the Chesapeake Bay Maritime Museum in St. Michaels, the 6th annual Elf Classic Yacht Race brings the centuries-old tradition of yacht racing back to the Chesapeake Bay on Saturday, May 14, 2016.
The Classic Yacht Restoration Guild, Chesapeake Bay Maritime Museum,, and Eastport Yacht Club are sponsoring this year's race, which includes a fleet of antique and classic sailing yachts both large and small for the annual race. Proceeds from the race benefit the Classic Yacht Restoration Guild and CBMM, where race participants will be greeted and the winners announced later in the day.