Claasen Shipyards in the Netherlands is delighted to announce that the Truly Classic 127 Atalante, launched by the yard last year, has won the World Superyacht Award in the category Sailing Yachts 30m to 39.99m.
The announcement was made at a glitzy award ceremony in Florence and is a fine recognition for the Claasen yard, designer Andre Hoek, and the owner, of Atalante who was greatly involved in the entire project. With her Neptune prize proudly displayed on board, Atalante will take part in the forthcoming Superyacht Cup in Palma with an extra spring in her step.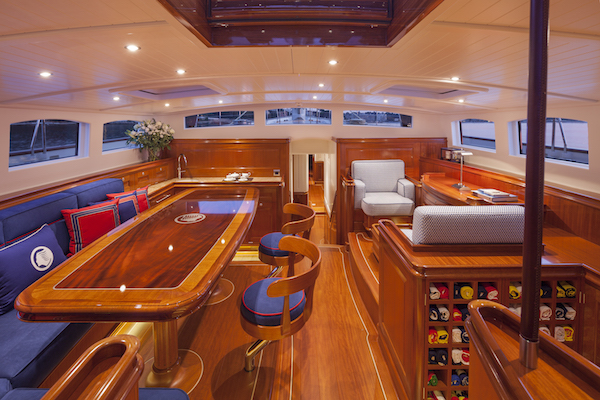 The World Superyacht Awards recognise the ingenuity and innovation demanded by the design, engineering and construction of the world's finest luxury yachts. Atalante beat off stiff competition in her category, with the other finalists being Doryan (Baltic Yachts), Nikata (Baltic Yacht Ltd), Seawave (Southern Wind Shipyard) and the Swan 115 S.
The owner of Atalante, an experienced sailor and a repeat client for Claasen Shipyards, was very pleased with the award. "I wanted the new Atalante to be fast, comfortable and optimised for performance, without in any way losing the feeling of closeness to the water or the ability to spin the yacht on a sixpence when racing. The build process was great fun and the yard put a great deal of effort into getting every detail right. Atalante performs even better than my highest expectations and this award is a testimony to the dedication and skill of everyone involved."